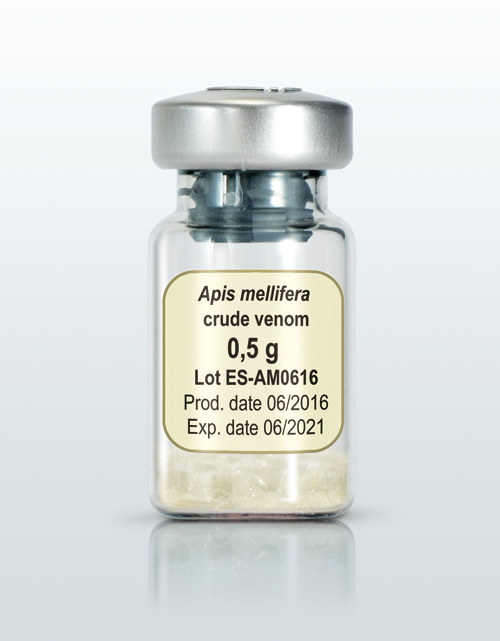 Venom collection optained by electostimolation.
Apis Mellifera
Product description:
Crude venom of Apis mellifera
Source material:
Specimen of species Apis mellifera reared in Tuscany, Italia
Production:
The venom is obtained by electrical stimulation, collected in powder form, divided into aliquots corresponding to about 0.5 g and packed in glass vials.
Use:
For external use only as raw material. To be submitted to all tests to verify its suitability according to the regulations.
Storage:
Frozen.
Expiry:
5 years if stored properly.