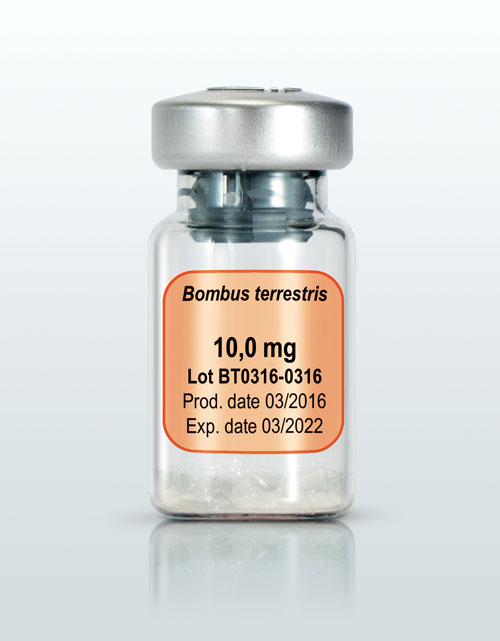 Bombus terrestris
Product description:
Capillary Extracted Venom Bombus terrestris
Source material:
Specimens of specie Bombus terrestris reared in Emilia Romagna, Italy
Production:
The venom is extracted with the technique "Entomon Capillary Extracted Venom®", divided into aliquots corresponding to approximately 10.0 mg and 0.50 mg of protein and subsequently lyophilized under vacuum in glass vials.
Release Analysis:
The product is released after evaluating the protein content (titre in label), residual moisture, and electrophoretic analysis in SDS-PAGE. Each batch is accompanied by the Certificate of Analysis and the Technical Data Sheet.
Use:
For diagnostic purposes, only as raw material. To be submitted to all tests to verify its suitability according to the regulations.
Storage:
Frozen.
Expiry:
6 years if stored properly.